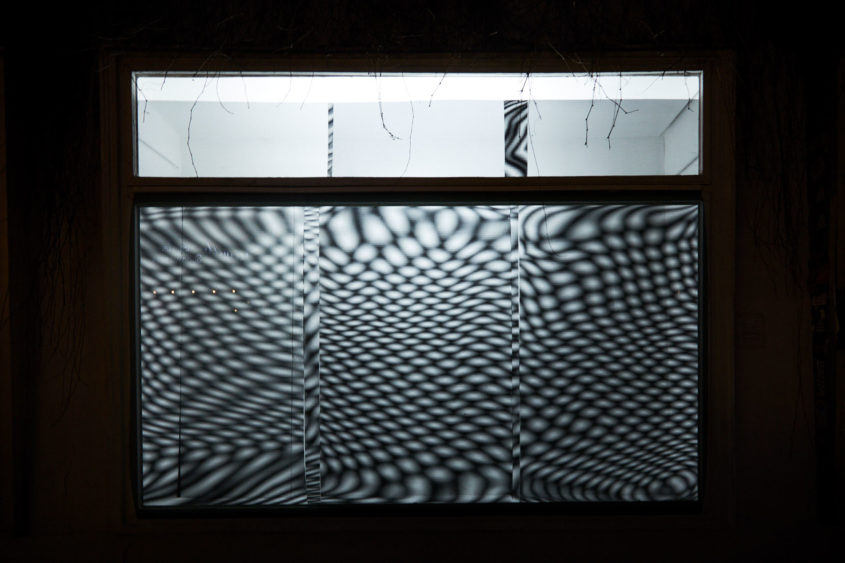 IT LOOKS LIKE ISIS
2017, Metal Mesh, Oil Paint, 300 x 200 cm
Sox, Berlin
The Front:
It looks like ISIS, observes the Jordanian soldier through his binoculars.
The landscape is made up of man-made holes. The movement follows patterns, shifting perspective depending on the distance to the incisions. Symptomatic of the situation.
The News:
There is a difficulty in pinning down the exact characteristics of ISIS members and attacks especially as the attacks themselves vary according to their contexts. Governments are quick to blame and create policies based on the threat of current and future assaults, just as the group itself takes credit where they happen, whether or not it is due.
Source Material:
Tunnels for resources. Fresh openings.
Layer upon layer of perforation in multitude, echoing through other holes, creating the effect of waves, which move at a distance.